Changing the world one dog at a time!
At Follow The Leader Dog Training, we strive to make the training process as easy as possible for both the dog and the owner. We utilize some of the most humane and effective tools and techniques available to empower you to be able to enjoy life with your dog. Also, we make sure that we clearly communicate with the dogs during training by telling them both what they are doing right and what they are doing wrong. This is important in order to give them a clear picture of how we are asking them to behave.
In addition to fixing problem behaviors and getting your dog to respond to commands, we specifically work on getting your dog into a calm and relaxed state of mind. Just like you can't do your best work or think clearly when you are stressed out, angry, anxious, etc. neither can your dog. All of our training programs are specifically engineered to affect your dog's state of mind for the better. By creating a calm, comfortable, happy state of mind for your dog, your dog is able to make better behavioral decisions, focus better, learn faster, get into less trouble, and live a happier life.
We don't train dogs just so they can do tricks and impress your friends. Our main goal in training is to affect your dog's state of mind and thus mentally balance your dog. This alone will eliminate most of the behavioral issues that your dog may have. Any remaining behavioral issues will be resolved more easily since your dog is in a better state of mind. We will give you exercises that you can do with your dog to help establish you as the pack leader. These exercises will give you concrete steps that you can take to improve your relationship with your dog. Because what really matters, is that we can help you have a good relationship with your dog.
Contact us today to let Matt and his team help you create the dog of your dreams.
Founder, Owner, Head Trainer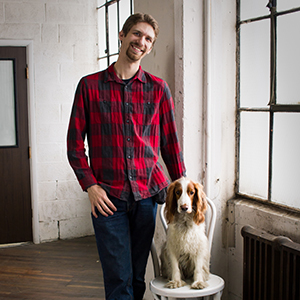 Hi, my name is Matt Hendricks, and I started Follow The Leader Dog Training to offer a balanced dog training and behavior modification solution for West Michigan. I first got interested in dog training because my own dogs were out of control, so I understand how disrupting that can be in your life. I have been working with dogs (both individually and in packs) since 2007. In addition, I have studied with world renowned dog trainers Sean O'Shea and Jeff Gellman.
FTLDT Trainer and customer contact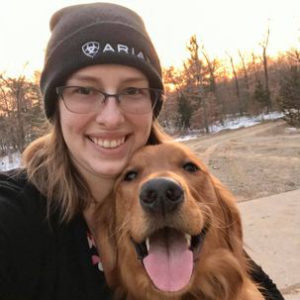 Lisa has a passion for helping people have the best relationship possible with their dogs.  She apprenticed with Matt for over a year and a half before taking her own clients.  We are now proud to have her as part of our team at Follow The Leader Dog Training.